Thank you for registering for the CBD Health Revolution — use the links below to get the most from this page!
1
Here's your link (bookmark this page)!
cbdexpertseries.com/event
This is your DAILY LINK to each day's talks. You DO NOT need an email each day to access the talks, but you may need to clear your browser history when a new day starts!
2
Connect with us for updates!
Connect with us via Facebook Messenger and we'll send you a reminder message when the expert talks are available!
CBD20,CBD
And, add Day 1 to your calendar!
Starting Monday, January 13, 2020, at 10:00 A.M. U.S. Eastern.
Add to Calendar
01/13/2020 10:00 AM
01/25/2020 10:00 AM
America/New_York
CBD Health Revolution
Join at https://cbdexpertseries.com/
Health Talks Online
[email protected]
true
MM/DD/YYYY
alrXHeAQozSbtumTjmAc25014
3
Enjoy your FREE gifts!
CBD Do-It-Yourself Bath & Body eBook
from V Capaldi
Pamper yourself with the power of CBD! Learn how to incorporate essential oils, botanicals, Epsom salts, CBD and other skin nourishing ingredients to elevate your bath and body routine to the next level. You'll receive over 20 CBD-based, do-it-yourself recipes for face masks, lotions, toothpaste, bath bombs and more.
Dosing, Titration, Tinctures, Terpenes + The Top 10 Health Struggles It Helps eBundle
from Mary Clifton, MD
Discover how CBD can support your overall health! Dr. Mary Clifton shares expert information about the various types of CBD products, the difference between full spectrum and isolates, and the benefits of terpenes and other cannabinoids in this powerful video collection.
Infused Smoothies: Medical Marijuana & CBD Oil
from Mary Clifton, MD
Get Dr. Mary Clifton's recipe eBook, Infused Smoothies: Medical Marijuana & CBD Oil, and learn how to infuse this healing plant into your life! Accurately dose your edibles, cook with concentrates and add marijuana to your favorite recipes if facing illnesses, injuries and anxiety disorders that cannabis can help alleviate.
3 Interview Transcripts from The CBD Health Revolution
from Mary Clifton, MD & V. Capaldi
Your hosts of The CBD Health Revolution, Dr. Mary Clifton & V. Capaldi, have selected these transcripts as amazing examples of what you'll learn over the course of this event. Grab these interview transcripts, and gain insights from Dr. Anna Cabeca, Joy Beckerman and Dr. Elisa Song!
Enjoy these BONUS gifts from our VIPs!
By clicking the buttons below you're allowing us to share your email address with the Sponsor providing that gift.
Let's "Talk" About CBD eBook
from HealthMeans
Enjoy reading these 2 expert talk transcripts pulled from the 1000s of talks in our HealthMeans library! In this 24-page document, learn about the "Healing Power of Cannabidiol" from Dr. John Hicks and "Cannabidiol and Detox" from Dr. Phillip Blair!
10 Steps to a Healthy Brain eGuide
from Christine Schaffner
Improve your brain's ability to detoxify with this eGuide that includes links to recommended supplements and websites!
Everyday Things That Can Damage Your Brain eGuide
from Tom O'Bryan, DC, CCN, DACBN
Learn how making small, simple changes in your daily life can help you reap enormous brain health benefits for long-term success!
Cannabis: Myths, Benefits and Barriers eBook
from Sayer Ji of GreenMedInfo
Learn about the therapeutic, medicinal benefits of marijuana and the challenges that surround its use.
Top Supplements For Energy and Mitochondrial Health
from Ari Whitten
In this incredible guide from The Energy Blueprint team, you'll learn the top 25 non-stimulant compounds to increase your energy levels and optimize your mitochondria, the special compound proven to increase your energy levels by 40%, 4 key compounds that enhance your brain's performance and mood, and more!
5 Simple Ways to Protect Yourself from Cell Phone Radiation
from Lloyd Burrell
It took Lloyd nearly 10 years to understand the science, what was happening to his body and learn how to deal with EMFs. There are concrete and practical steps to safeguard your health and protect yourself from EMFs, which he is here to share.
Hormone Balancing eBook
from Susan Bratton
Intimacy wellness expert, Susan Bratton, shares everything you need to know about your hormones. Discover how to identify hormone imbalance, learn the pros and cons of hormone replacement, explore non-hormonal contraception and more!
The Ultimate Sleep Resource Pack eGuide
from Human Longevity Project
Discover your biological rhythm for better sleep and more energy. Features tips, hacks and information from Jason Prall, Dr. Sachin Patel, Dave Asprey, Dr. Mark Hyman and Ari Whitten.
Grow Your Own Greens eGuide
from Stacey Murphy
Did you know that store-bought greens lose half their nutrients before they even reach your plate? Discover the quick and easy way to grow organic greens at home! You'll learn about five of the most nutrient rich greens and how you can grow them ANYWHERE in just days.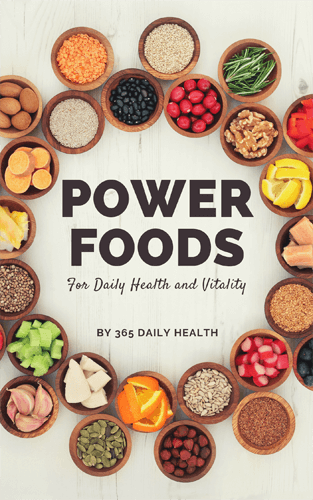 Power Foods for Daily Health and Vitality eBook
from 365 Daily Health
Discover the benefits of "power foods" to improve overall health and supercharged energy!
4
Enjoy your introductory expert talks!
Bookmark this page in your browser so you can return to it at any time.
Balancing Hormones and Managing Menopause
from Anna Cabeca, DO
Download a Transcript of this video
In this free video, learn:
Strategies for menopause
Proper nutrition and stimulating CBD receptors 
Improving your brain's abilities
Holistic Approach to PANS/PANDAS
from Elisa Song, MD
Download a Transcript of this video
In this free video, learn:
What is PANS/PANDAS?
Symptoms and diagnostic criteria 
Holistic/functional medicine treatment options
6
Meet your hosts!
Dr. Mary Clifton is an internal medicine doctor in New York City, with 20 years of experience in both the hospital and private practice. She is licensed by the New York State Department of Health to provide medical marijuana and is a recognized expert in CBD, cannabis and medical marijuana. She is a published researcher, a national speaker on women's health and osteoporosis, and author of four books, and two new soon-to-be-released books on CBD and cannabis. She is also a leading voice in telemedicine, bridging the gap in healthcare availability and affordable lab testing for long-term wellness. She has a special interest in innovation in health care delivery and patient empowerment. An alumni board member at Michigan State University's medical school, Dr. Clifton completed her residency training with MSU in Grand Rapids, Michigan. She has previously served on the national speaker's bureaus for multiple women's health and osteoporosis pharmaceutical companies, including Eli Lilly, Amgen, Forest Pharmaceuticals and Medtronic. 
After authoring her health guide, Waist Away, and its companion cookbook, Get Waisted, she designed a 30-day wellness program to help patients take control of their health, with health coaching branches in 74 cities and online. Her passion is to not only help patients create a fast reset for their health and lives but also to support health practitioners in resetting their practices and revenue through telemedicine and lab testing opportunities.


V Capaldi is the founder of the award-winning brand PaleoBOSS Lady, a CBD and cannabis advocate, TEDx Speaker, miracle, sponsored social media influencer and business badass. She has won 8+ awards for her work in community teaching and sharing with others the power of consciousness to offer free and accessible healthcare. For 30+ years V has been an advocate for cannabis and CBD, sharing her miracle story of healing using only diet and lifestyle in the face of multiple sclerosis (MS), Epstein Barr, Hashimoto's and potentially, Lyme disease. In addition, V has built and sold companies from idea to empires. V's work informs the community and companies on how to live a purpose- and passion-driven life mission that activates a BAM reality.
7
Get the HealthMeans Spotlight on CBD/Cannabis, FREE! —
8 of our "best of the best" talks on health and healing — when you create a FREE account today!
8
Take advantage of sale prices when you order today!
Select Your Package
Online Access Only
Access the following via exclusive online portal.
$109 $69 Online Access Only
Buy Now
Best Deal
Online Access + Flash Drive
Access the following via exclusive online portal & flash drive.
$149 $109 Online + Flash Drive
Best Deal

Buy Now
Online Access + Transcripts Book
Access the following via exclusive online portal & transcripts book shipped to your address.
$149 $109 Online Access + Transcripts Book
Buy Now